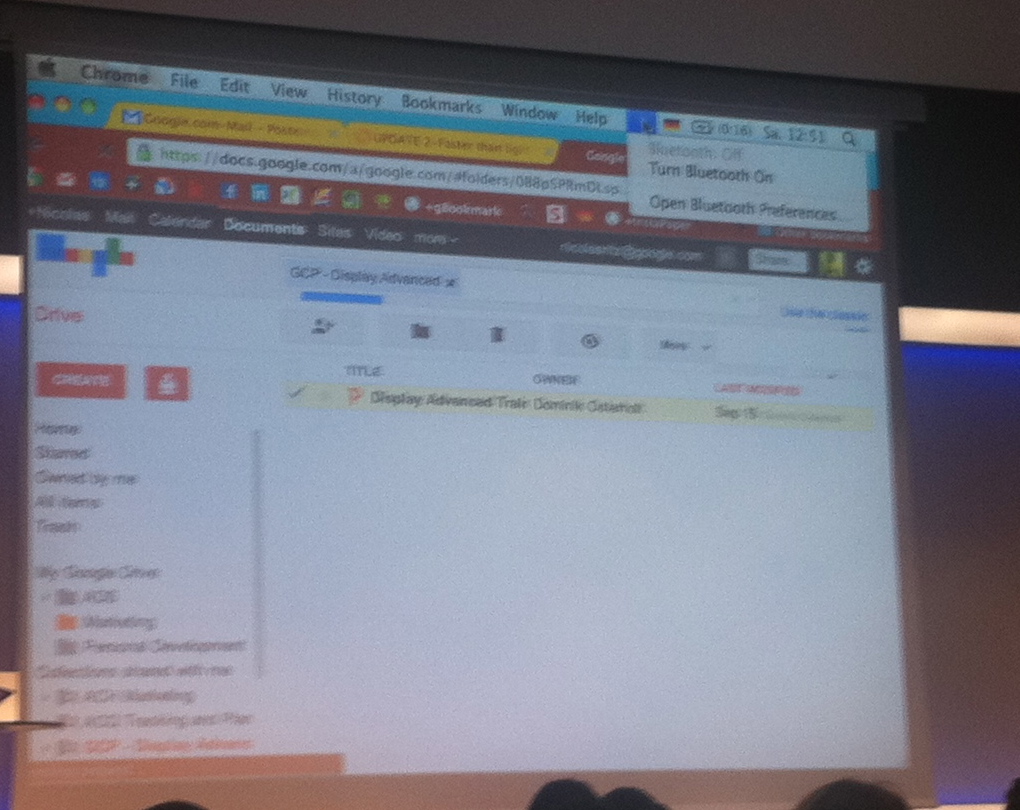 Spotted at an event powered by Google, for a few seconds this screen appeared which looks like it could be the much rumored Google Drive. What do you guys think?
Read also about the latest rumors about Google Drive on Techcrunch
Update: Techcrunch picked up my picture and agrees with me: It's the soon to be launched Google Drive!
Update 2012.04.26: I guess I was right 🙂 It has finally arrived!